Risk-based integrity management managed better
UK-based FPSO specialists MTL, has developed an industry-changing software system which will allow its clients to better manage risk-based integrity management.
PYXIS
was the brainchild of MTL's projects and technical directors, Calum MacLean and Matt Lewin and provides a 'digital twin' of all hull inspection data. The organisation, which employs more than 40 people, has created several iterations of the software, and is currently using it across all its projects – both locally and globally. The software system sits around a dashboard that provides a simple, easy-to-read integrity index for each tank or marine structure, allowing clients to assess whether their marine assets are meeting best practice. The information is driven by gathered inspection data, with detailed assessments carried out by MTL's experienced team of naval architects. This is further supported by graphical representations of anomaly trends, breakdown of anomaly types, and overdue and upcoming inspection forecasting. Calum said: "PYXIS gives our team the ability to digitally define inspection work plans, which allows tablet-based inspection data recording." "This means that as an inspection takes place the data is uploaded to a cloud database immediately, allowing our clients to see instant reports" "Our PYXIS software is exclusive to our clients and essential to the services we deliver. Feedback from our clients suggests that there is nothing like this being used across our industry and as we have a dedicated team of software developers in-house, we continue to improve and refine the software every day."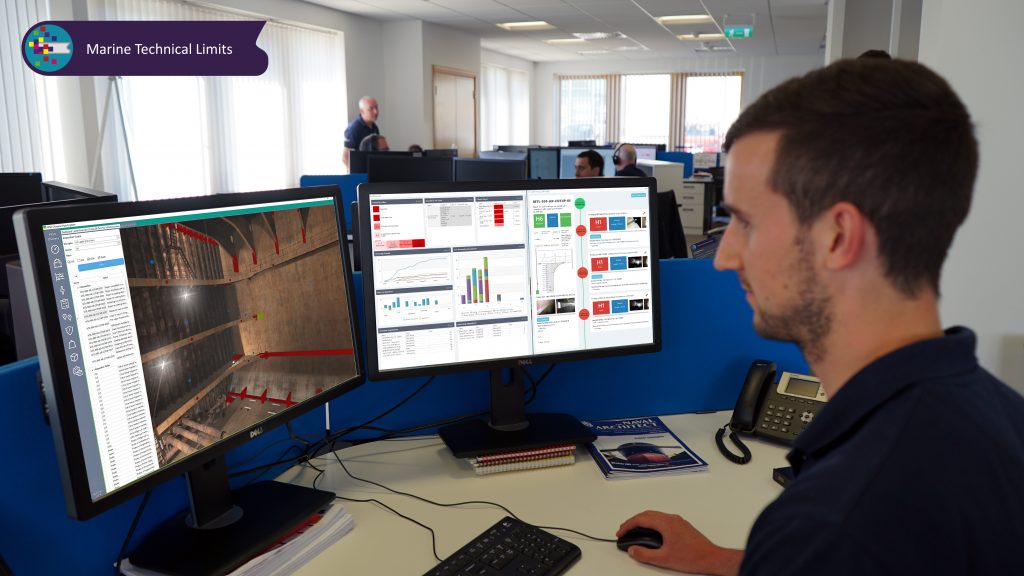 The dashboard, which is accessible via a web portal, provides the clients' onshore management teams with on-the-spot, simple and easy-to-interpret visual overviews of the condition and status of their vessels' hull integrity.

Matt added: "Not only does Pyxis allow our clients to assess their vessels' integrity but it also allows data-driven decisions, management of integrity risk, reduced inspection costs, reduced reporting time and, with our state-of-the-art visualisation software, clients are able to view and assess any anomalies through virtual reality." MTL's team of dedicated experts drive certainty, offer reassurance, minimise risk and deliver best practice across all its services. Its unrivalled approach to risk-based integrity management, which is based on years of knowledge and experience, offers our global clients assurances for safer operations and asset-life extension.

The software is exclusively available to MTL clients.