FPSO Inspection Leadership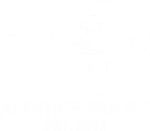 Process driven and expertly planned
With our specialist management and technical knowledge, we will significantly improve the quality of your reporting, ensuring detailed useful inspection data is gathered allowing you to make data driven, and risk based, decisions.
Through onshore support your FPSO inspection scope will be skilfully managed from start to finish, offering you the reassurance that thorough planning, technical, logistics and training support will be provided throughout.
We can manage your inspection scope from start to finish, providing appropriate planning, technical, logistics and training support throughout. This meticulous planning and preparation enables MTL to deliver exceptional performance compared to industry norms for FPSO tank inspection. Our whole scope approach encompasses everything required for the project and reduces pressure on the client knowing that we have everything in hand.


To meet project needs, MTL have developed a range of Zone 1 and Zone 2 power and ventilation equipment which can support the full range of inspection and repair activities on all sizes of FPSO's / FSU's: ventilation supplies from 9,000m3/hr to 108,000 m3/hr and power supply provision to support a single hotwork site or up to 12 hotwork sites in a tank/space. In all equipment configurations, the ventilation and hotwork power supplies are automatically shutdown if an unsafe condition occurs.
When leading inspection scopes, MTL use our Safe System of Work to provide ventilation, power and lighting within the tank space. This equipment is specifically designed to deliver the right conditions for safe and efficient in-tank working and can be configured for any size or type of tank space/void.


Safety is integral to everything we do at MTL. Before any work is carried out risk assessments, checklists and rescue plans are completed to highlight any areas where safety issues can be identified and our team can assess the workscope. Throughout execution of the scope, we regularly monitor the worksite  to ensure that hazards are controlled. Daily and weekly checks are carried out to ensure risk assessments are still in place and remain effective.
When our offshore team are carrying out a repair project or survey, they are able to rely on round the clock technical support from our onshore team who are on-hand to provide support with any issues encountered during execution. Having this 24-7 technical support means that any queries are addressed quickly and accurately, avoiding delays to the project.

Our supervisor acts as the main focal point during the scope and is accountable for the safe an efficient execution of the scope. They will take responsibility for liaising with the operations team and MTL's onshore support team to ensure high quality inspection information is delivered on time.
We take a multi-skilled approach, ensuring that our team has the capabilities to execute the whole scope from isolations, tank setup, initial entry, inspection and maintenance tasks to de-isolation. We aim to be self-sufficient, requiring minimum input from the asset operations team.

Contact us today to see how we can help you.