Marine Warranty Surveying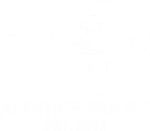 Marine warranty surveyor Aberdeen
Marine Technical Limits (MTL) offers specialist independent Marine Warranty Surveying (MWS) services covering transportation, construction, commissioning and decommissioning projects for FPSO and subsea infrastructure developments.
Our team of experts have extensive experience in delivering innovative solutions for any FPSO structural and marine issue, globally from a base in North East Scotland. We are proud of our unrivalled ability to consistently drive certainty, deliver reassurance, minimise risk and provide best practice, while adhering to the agreed codes and industry standards, providing a MWS Certificate of Approval.
As third-party marine warranty surveyors we know it is critical for any warranted marine activity to have the necessary preparations reviewed and approved, while essential checks and measures are in place on-site to minimise risk. Our specialists manage this process through their dedicated multi-disciplined project team, providing a safer, tailored service for both the client and the underwriter – from start to finish. We specialise in what we know – floating production  storage offloading vessels and subsea infrastructure through our multi-disciplined team. As an independent MWS provider we can ensure the safety of each project comes first, with no conflicts of interest. Each project is tailored to suit the requirements of the project, ensuring high-quality, fit for purpose and efficient operations. Through a dedicated project team, our approach is consistently inline with the approach agreed with all parties at the commencement of the project.
Attending offshore ensuring approved procedures are followed, including preparations and conditions at the time of the offshore operation.
Safeguarding the interests of both the assured and underwriter by ensuring the necessary documentation and supporting analysis is in place and acceptable, following recognised industry standards, codes and guidelines.
Our team can carry out detailed suitability surveys for project vessels, ensuring that the vessel and the project equipment being utilised are considered fit for purpose.
Attending onsite to ensure approved procedures are followed, including preparations and conditions at the time of the operation.
We offer to work with the insured, brokers and underwriters to identify and agree the MWS scope(s), including level of document reviews, independent analysis, attendance, and on-site approvals.
We can provide consultancy services to projects, including pre-MWS contract award assistance, third party verification,  or more detailed consultancy (subject to no conflicts of interest if also providing MWS services to the project).
Industry best practices

We reassure both underwriters and policy holders that our independent third-party services assess the risks associated with their offshore marine project, ensuring they are in accordance with industry best practices.
With extensive experience in FPSOs, FPUs, FSOs as well as subsea developments, our experts are dedicated to mitigating risk and driving safer solutions, which are innovative and unique to each project.
Contact us today to see how we can help you.