Marine Engineering Consultancy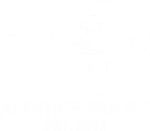 Naval architecture Aberdeen
Our experienced in-house team of naval architects and marine engineers have the understanding and knowledge to support our clients. Our Aberdeen based team have positioned MTL as the leading provider of structural and marine solutions for the FPSO and maritime industries globally.
FPSO classification requirements
We support FPSO operators in developing their repair solutions and inspection plans to meet the requirements of the main classification societies and optimise offshore efficiency. We are fully compliant with the International Association of Classification Societies (IACS) and work closely with class surveyors to seamlessly ensure approvals.



Our experienced marine engineering consultancy team can provided specialist support to all your procedural documentation needs, whether an update to existing documentation, or a completely new document. From Joint Offshore Manuals (JOM) through to SIMOPs documentation, MTL can support the creation of these documents, including technical writing, HAZID/HIRA facilitation, and CAD modelling.
From design and analysis through to 3rd party verification and operations support, we can support all your mooring system requirements, for all types of mooring system and configurations.



We can support all your seafastening needs no matter what size. From design and analysis; 3rd party verification; right through to marine warranty approval, we can support your project, to ensure the integrity of your equipment / cargo.

From hull structural modifications and repairs through to detailed structural analysis, we can support your structural design, analysis & verification requirements.


Our experienced team delivers specialist stability consultancy services to the offshore and marine industries, from FPSOs through to semi-submersible units. Provision of stability assessments on-site (inclination tests / deadweight surveys), through to stability analysis and stability documentation updates. We can also provide bespoke weight control stability software for your asset, to enable simple and effective management of weight.

We can assist creating hydrodynamic models for all types of floating assets, whether looking to derive motions or determine operability statistics for marine operations, including walk to work and flotel operations.

Contact us today to see how we can help you.